Online bundle sales seem to be cropping up everywhere, making it easy to let FOMO run away with you. But be careful! Bundles can make you feel like a kid in a candy store, tempting you to gobble up everything in sight and leading to information overload and overwhelm.
Bundles shouldn't create new challenges for you. These digital downloads are meant to delight and help you solve problems, not create new ones for you.
What
ARE

Online Bundles and How Do They Work?

Let's take a step back first. Let's define what is meant by the term, online bundle, and understand how these events work. You might also see these advertised as a 'stack' or 'giveaway' which are just different names for the same basic concept.
Online Bundles
Online bundles have become a popular way for online business owners to grow an email list. One person or sometimes a group of business owners 'host' a bundle for sale at an extremely low cost relative to the total value of all the digital products inside the bundle.
They're a list-building strategy for both the host and those who contribute products inside a bundle. The host and participants all promote the event to their individual email lists with the hopes of leveraging each other's lists to grow their own.
In addition to growing email lists, these events can generate a nice income for both the host and any affiliates who promote the event and generate sales for the bundle. There are sometimes upsells from the host that creates an even greater incentive for affiliates to promote the bundle.
Online Giveaways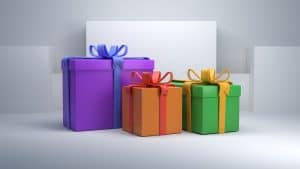 Giveaways are different from bundles in the sense that the host only requires an email opt-in to get access to the giveaway page–no money is exchanged. The concept is essentially the same for both bundles and giveaways with this one exception.
The Bundle or Giveaway Host
The bundle host invites other business owners to contribute full-sized digital products, courses, templates, e-books, or done-for-you digital downloads currently sold on their website. Sometimes bundles contain live group coaching events, webinars, workshops, or time-limited memberships, and even software access.
The host then creates a sales page, usually on their own website, to showcase the bundle/giveaway and list all the items available. If there is a cost for the bundle, the buyers purchase through the host's sales page. Once payment is processed, there is another page listing all the items offered–this time with links to each contributor's site. The buyer then selects and opts in for only those items that are desired.
Giveaways work much the same way, minus the processing of monetary payment. Opting in with an email address will lead one to the resources page with links for choosing which goodies are desired from the giveaway event. From there, one can select and opt-in for any of the offers on that resource page.
Scarcity is Built Into The Event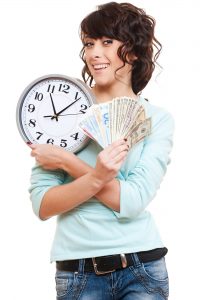 Bundles and giveaways are held for a limited number of days. This builds in a scarcity factor knowing that there's a finite timeframe the bundle can be bought.
Once purchased, there's an additional limit to the number of days bundle buyers can decide which of the products to claim. Coupon codes or access pages are inactivated after that date. However, once a course or training is accessed through the bundle, there's usually 'lifetime' access to those resources unless otherwise stated.
Be sure to note the last day a bundle or giveaway can be bought or accessed. And pay attention to the deadline to opt-in for the resources from that event if you purchase.
I've noticed a growing trend for hosts to cut off access to signing up for bundle or giveaway resources after the date for sales is over. Always check what these dates are so you have no surprises.
Why Business Owners Contribute Their Digital Products For Free
A business owner contributes their product to the bundle for the bundle's list-building potential. They know that if someone opts in for their contribution, they're interested in that particular topic. The savvy business owner can then position similar paid offers to their new list subscribers and show them how they have even more solutions for what keeps them up at night.
Bundle Buyers
A bundle buyer pays a nominal amount to the host and gains access to a page that lists all of the products in the bundle. The buyer can then opt-in to get access to any or all of the digital offerings on that list. The bundle buyer will presumably opt-in for only the products that interest them, so the product contributors know they are gaining email addresses that are 'hot' leads. It's throughout the nurturing or welcoming email sequence that the business owner builds the relationship and the know, like, trust factor with the bundle buyer.
Bundle buyers can become overwhelmed with all that is offered, thinking they 'need' to claim everything. That's a big mistake, though.
You don't have to claim everything inside a bundle or giveaway. Nor should you.
Some things will just not be your cup o' tea. Some products teach about topics you've already learned so it would be redundant to download that. Sure, you can opt-in and pick up each and every thing inside a bundle offer. But then it's likely to just sit and take up space on your hard drive, creating digital clutter and overwhelming your hard drive.
I don't want you to get overwhelmed with bundles or giveaways. I'm sharing these 4 tips that I use myself when I shop for or buy bundles. My hope is for you to stay in control with bundles and get the most benefit out of these types of online goodie events.
Tip #1: Be Mindful
Look at all the resources listed in a bundle first before you buy. Notice who's hosting and who's participating in a bundle– check out what they're offering.
Some bundles are theme-based. That means all of the products inside the bundle are curated around a specific topic. That's a great way to find lots of resources and experts all in one spot for a specific subject.
For example, The Podcaster's Kit, usually offered for one week in the fall each year, contains products to help podcasters get started, monetize, and up-level their podcasting game. You can get on the waitlist for the next Podcaster's Kit here.
You may also find bundles or giveaways that contain only PLR — done-for-you products. These include customizable and editable blog articles, planners, journals, printables, and the like.
The Host
Seasoned hosts will know how to make the entire experience pleasant and seamless for the bundle buyer. However, know that even with the best planning, bundles can run into tech issues beyond their control. Be patient and email customer service for help if you run into a snafu.
Experienced bundle hosts are also more likely to vet the products being offered, not accepting everything that's offered for their bundle. They'll reject those items that don't make their quality control standards or don't fit the 'theme' of the bundle.
That's not to say that the quality will definitely be lacking in a bundle hosted by someone for the first time. Savvy hosts know that the success of the bundle depends on the quality of the products they offer inside and curate their bundles accordingly.
The Contributors
Keep a lookout in bundles for teachers/mentors/coaches you've had your eye on to learn from. If they're offering something in a bundle, it's a great way to get a taste of their teaching or coaching style. You'll also be entering their world through their email list, so you'll be in the know for what they're creating, teaching, and offering in the future.
The Topics
Next, think about what subjects or topics you're currently working to understand or master. Go back to your word of the year or topic of the year if you need clarity or a reminder. If there's something in the bundle that's a fit for helping you grasp or implement that topic, it's probably a good idea to pick up the bundle. Buy it even if there's only one resource inside when the value of the resource exceeds the cost of the bundle AND you really want to learn something.
Annual Bundles
There might be annual bundles that you've already experienced in the past and you know they're always a great value. I would still advise you to maintain a mindful approach to check out what's inside that bundle before you automatically purchase each year.
Did you use the resources from that bundle in the previous year? Are the same or similar products being offered in this new bundle? Are new contributors included each year so you're exposed to new and innovative thought leaders?
Bottom Line
It's ok to say no to buying a bundle if there's nothing in it that will move you forward in your journey. Don't be swayed by the 90% or more discount on the total value. If this bundle's resources aren't helping you with your goals, it's best to move on and let it go.
Tip #2: Be Organized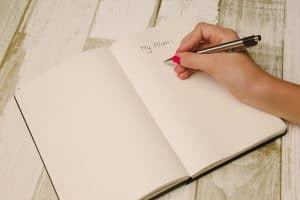 You've decided you do want a bundle and you buy it.
Congratulations!
Listen up–if you aren't mindful and organized as you dive into your new bundle's offerings, you'll get overwhelmed with what's inside there!
Overwhelm is a recipe ingredient for not getting what you want from the bundle.
Don't let overwhelm happen–get organized.
Get Organized Before You Start Claiming
An easy way to get organized is with a spreadsheet of all the products available in the bundle. Some bundle hosts offer this to buyers to keep track of what's inside and what they've already claimed. You'll sometimes find bundle affiliates might offer a tracker spreadsheet as a bonus for buying through their affiliate links.
If that's not available, devise your own centralized location to keep track of the resources you sign up for. As you download eBooks, pdf's, and resources that will live on your hard drive, put them into a folder right away where you'll be able to find it when you want it.
If you need to sign up for course platforms or memberships that you'll need to access in the future, copy and paste passwords, user names, and URL web addresses where you can find them.
You could use a spreadsheet in Excel or a Google Sheet. Maybe you prefer creating a Trello or Notion board, or even a Word document to keep your record.
You could also handwrite in a notebook or journal to keep track of everything. A word of caution about this method, though. You'll have a lot of user names and passwords to keep track of for many of the bundle offers. Writing them down individually takes a lot more time with a lot more chance for errors than merely copying and pasting them into a digital document or information storage site online.
Note Live Training Dates
First thing, take note of all the LIVE training events you want to attend.  Write those dates/times into your calendar along with the virtual online log-in information.
You have a unique opportunity with live events to be able to connect with the presenter, ask questions, get coaching, and connect with the other attendees. You will definitely NOT have the same experience watching a recording of that live event.
If you absolutely cannot arrange to be there live, schedule time in your calendar to watch the replay as soon as it's posted. It's unreasonable to expect a response from the presenter if you reach out with questions weeks or months later. Consume that content in a timely fashion and utilize whatever resources are offered for questions or clarification in a reasonable time frame.
PLR Content
For Done-For-You content, also known as PLR (private label rights), download those files to your computer or cloud storage location. Organize it so you can easily find it in the future. Open the zip files and inspect what you've got.
Make a plan for using any of this done-for-you content before you forget you have it! Schedule an appointment time in your calendar to edit your done-for-you content, publish it, and put it to work for you.
For more information about how to edit PLR content, check out this article, "How to Customize Your PLR Content in 4 Easy Steps."
Tip#3: Be Choosy

FOMO is real! However, let go of the idea that you need to sign up for everything inside a bundle. I'm here to tell you, you have permission to just say no to items inside a bundle. Remember, you can skip buying bundles in the first place. See Tip #1 above. And you can skip items inside bundles you buy, too.
Make Time To Go Through Material
When you sign up for a course, training, eBook, or the like, schedule a time in your calendar to go through that resource. In actuality, make an appointment with yourself on the calendar with that item (like you did with the live training dates in tip #2.)
If you can't fit time into your calendar to go through a resource in the near future, let the resource go. Don't even sign up to get it. Otherwise, that resource will be lost and forgotten on your computer. Or you'll feel overwhelmed and paralyzed and just shut down because there's too much to go through, effectively getting nothing done with that bundle's resources.
Prioritize
Remember your priorities. What resources in this bundle will move you closer to goals you've already made? How much time do you have to devote to consuming this information and implementing it?
Prioritize your goals and know your time limits. That will help you home in on a few resources to claim immediately and get started learning.
Keep an eye on the bundle download deadline, too. You can always go back before that deadline and claim other resources if your goals change and/or time allows.
Wasted Resources
When you forget what you have access to, you might even buy it or something similar to learn the same exact thing in the future. Wasted money–because you forgot you had this resource or it was inaccessible–hidden somewhere on your hard drive. We've all done that–bought something we already had access to. That doesn't mean you have to continue to repeat the same mistake with each bundle, though.
Choose wisely. Be organized so you can retrieve what you have, learn from it, and implement it.
Tip #4: Be Strategic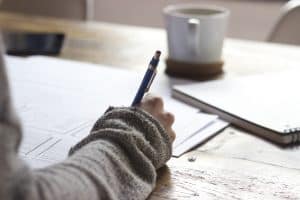 You're going to receive a lot of emails from the people whose offers you've opted in for. And let's be honest . . . not all of these contributors will resonate with you. Don't just grab a resource and run (unsubscribe immediately), though.
Give everyone a chance.
Learn From Their Emails
Look at the email sequences you receive and learn from the best ones what you might want to model in your own email welcome series. You also might find valuable info that makes you want to stay subscribed.
And who knows, you might find your next coach, teacher, or mentor through a bundle contribution.
Also, take a lesson from those you don't want to be like–pay attention to what they do with their emails that you want to avoid with your own email habits and sequences. After a while, it will be obvious which accounts you'll want to unsubscribe from.
---
The Bundle Example below will be updated with currently available bundles and giveaways that I participate in or know are solid events. The availability dates will be clearly obvious so you'll know if they're active or expired.
BC Stack 2022 Bundle: Available from June 13-19, 2022. This is the 8th year for this annual event.
BC Stack contains 65 courses, info products, and training material for a wide variety of content to help you grow a business online. This is an annual event held by Dan and Rachel Morris. They attract a large group of well-known online marketers to contribute products every year.
In 2022, they've added live-stream sessions for 30 days to check in with the experts–a sort of office hours session, so you can make sure you get your questions answered and your implementation of the material is going smoothly.
Check out the material and if even 1 or 2 of these products are what you're looking to implement in your business right now, then use the information in this article and get BC Stack 2022. 
---
What's been your experience with buying bundles or opting in for giveaways? I'd love for you to leave a comment below and share your bundle-buying experiences and any tips you've learned. Share all — the good, the bad, and the ugly!
---
The links you click here may be affiliate links. That means that if you click on the link and then buy a product at the site I recommend, you won't pay a penny more and I may earn compensation as a thank you.
You can be assured I only promote products that I've personally used or I've done the research for you and know the quality of the service or provider to be sound. Due to the nature of bundles, I cannot vouch for all the different providers inside a bundle. I can assure you that the bundle host is someone whose integrity I trust.
---